Theater Department Honors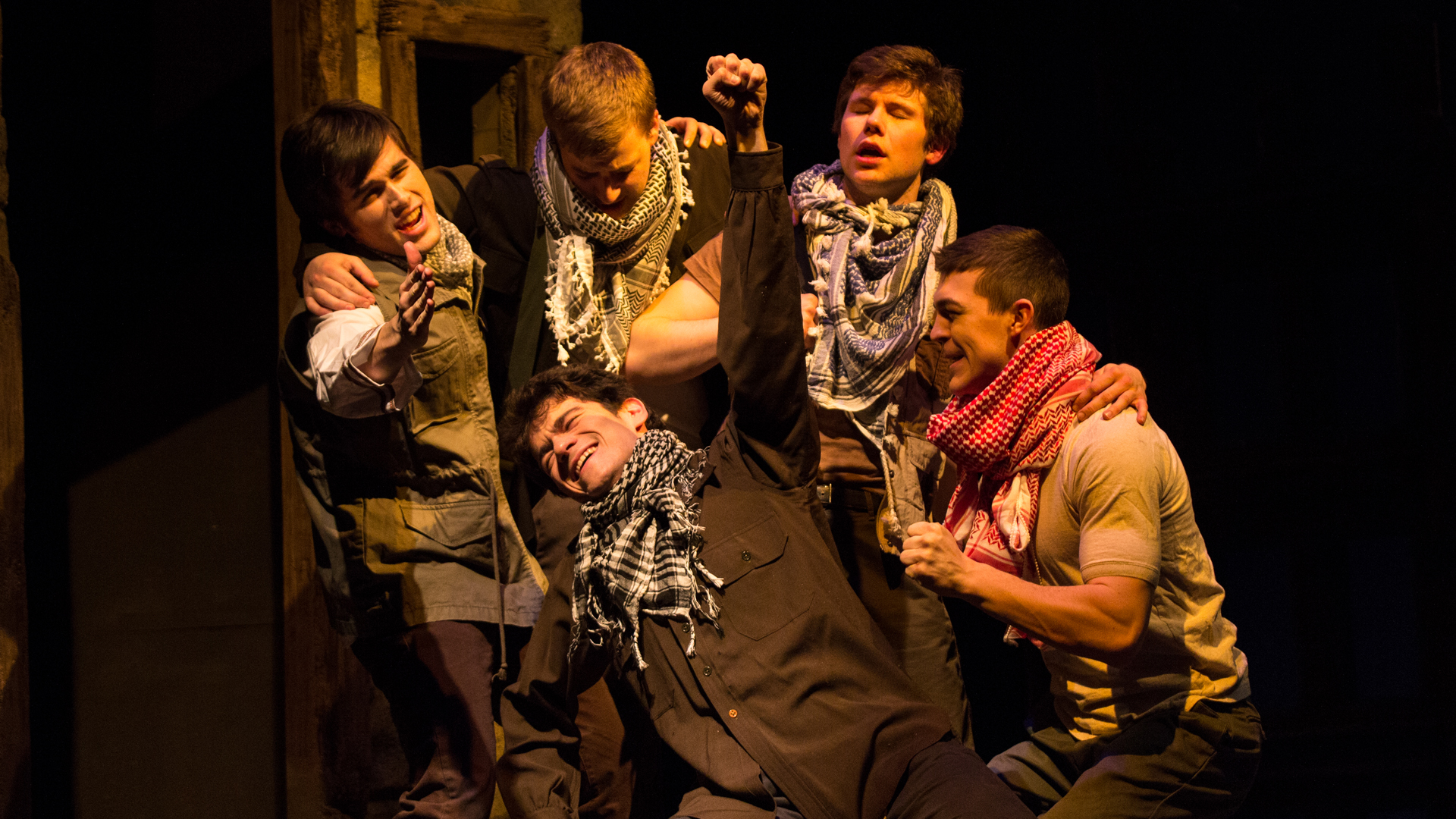 The Theater faculty collaboratively determine the awarding of Honors to eligible students.  
To be eligible to be considered for departmental honors, students must meet the minimum quality grade point average of 3.50 in all courses in the Theater major. 
Criteria for Theater Department Honors in addition to minimum GPA and all college requirements are as follows: 
Demonstrate excellence, depth, and quality in overall department work in and outside of the classroom

 

Excel in at least one primary area of theater  

 

Contribute to and/or explore at least one additional area of theater (beyond the minimum requirement set by required courses in the major)

 

Strive to practice professionalism, collaboration, and integrity 

 

Exemplify achievement across the goals of the major by demonstrating:




innovative theater making

 

the habits of mind and skills of a professional theater artist 

 

engagement with the cultural and intellectual contexts in which the theater artist works



Additional Considerations: 
Academic advisor's evaluation of the student's work

 

Senior project advisor's evaluation of the student's work

 

Department faculty's evaluation of the student's overall growth

 
Additional All-College honors info:
All academic honors and memberships are subject to Skidmore's Honor Code; thus eligibility for honors requires a clear academic integrity record. 
Departmental Honors will be awarded to any student who graduates from Skidmore after no fewer than three semesters and who meets the following conditions: unless otherwise specified by the department or program, a GPA of 3.500 or higher for all work in the major; the completion of any other academic criteria established by the department and described in the Catalog; a GPA of 3.000 or higher based on all work taken at Skidmore; a favorable recommendation by the department; and approval by the faculty upon recommendation by CAS.  
Double majors must meet the above criteria for each of the majors. (The student may earn Departmental Honors in one, both, or neither major.) 
These criteria also apply to interdepartmental and to self-determined majors. The 3.500 or higher GPA applies to the interdepartmental course work considered as a whole. 
Requirements
For information on qualifying for departmental honors, please see the Course Catalog.