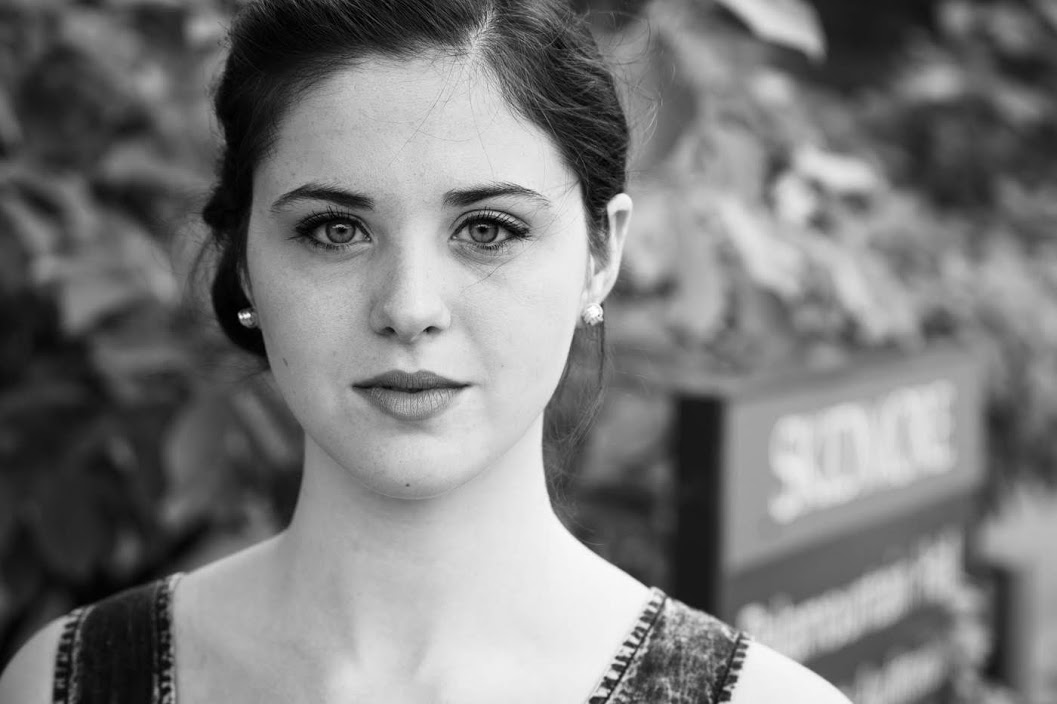 People often ask me, "Why are you a Sociology major when you spend so much time in the Theater Department?," to which I respond that sociology enhances and encourages all of the things I love about theater. Sociology is the study of society and how people engage with one another. It includes skills such as identifying needs and developing frameworks for systemic change, cross-cultural communications, and conversation development (dialogue, in particular). Theater is an incredible tool for allowing participants, whether cast and crew, audience or anyone in between, to fall into worlds that are familiar, yet challenge our ideas of what the world does and should look like. Developing communities of people who feel safe and excited to engage with this work is an inherently sociological challenge, which I have explored in hair design, patron services management, and dramaturgy throughout my Skidmore career.
Sociology informed my work at Skidmore Theater as Head Hair Designer. I developed systems that encouraged support and communication. Previously, actors (especially female actors) often felt disempowered and unheard due to the lack of a framework that honored the intimate nature of hair styling. In sociology, something we often talk about is systemic change, rather than seeing change as a case-by-case series of moments. I therefore tackled the challenge of hair design by collaborating with my team to develop tools and skills to work with actors, ensuring empowerment and trust. I created a system for dialogue which turned the focus from the act of creating hairstyles for one show, to creating conversation about the role of hair design in our department and in the theater world beyond. I was able to succeed in developing a community for hair design because I was surrounded by wonderful mentors and peers who understood the role of hair as a tool for empowerment and who encouraged the team's growth. I was also able to succeed through the incredible patience and kindness of the many peers who gave feedback and were willing to help me identify and resolve gaps in my knowledge. My mentors' experiences in theater and in sociology were able to unite in this experience, and I was able to work with the Theater Department to begin creating a better system for hair design, thus developing conversations and systems for empowerment.
Conceptual accessibility in the theater is another place where sociology informed the choices I made in a leadership position in the theater. Theater is a field with significant social norms and gatekeeping, which must be broken down in order to help new kinds of audiences engage with theater. The role of the House Manager is to facilitate spaces where people feel enthusiastic about doing just this. In a place like Skidmore, where we often see familiar faces and know what to expect from our audiences, the role also includes engaging with patrons who are new to the scene. In considering house management from a sociological perspective, I was informed by thoughts on what "welcome" means, and how it is expressed. Because of this, I could work with the Management team and my team of assistants to consider how we communicate to audience members, and foster an environment of respect for all patrons through these communications. Being able to facilitate front of house management and see the moment when people transition from caution to comfort, then from comfort to wonder and enthusiasm, never ceases to bring me joy. It happens when they look at the people seated beside them, and see everyone laughing, crying, and everything in between, in community. For a moment, time freezes and they simply exist together. It would not be possible if they were not first greeted with a smile at the door, signifying "you belong here." I am thankful I could use sociological experiences to develop a positive environment in front of house management throughout my time at Skidmore Theater.
Finally, accessibility and community development work merge in dramaturgy. I worked as a research dramaturg on The Harvest, a play deeply rooted in themes I have experienced in my own life and beyond. Dramaturgy is about asking questions, providing context, and working collaboratively to tell effective stories.Questions about who gets what kind of information, how, and when, are also integral queries in sociology. Therefore, in considering how to share my story in a way that was useful to my peers involved in the production, I learned about the application of dialogue skills in a non-sociological environment. This includes fostering conversation in ways that lead people to consider the world around them of their own accord, rather than giving answers or allowing my predetermined ideas to infiltrate the way they engage with work. Being able to tell my story in a way that helped my peers and our audiences in processing the play was an unanticipated and powerful application of these skills.
Sociology has informed my experiences and contributions to the Skidmore Theater community, and theater has also informed my experiences as a sociologist. Theater offers a unique opportunity to apply sociological skills. It enhanced my experiences as a sociologist because it operationalizes community building, cross-cultural communication, and identifying needs for social change in an accessible way. As sociology is an academic field with its own kind of gatekeeping, theater offers a powerful parallel opportunity to explore community development and mutual understanding between communities.
***
Esther Hibbs '19 is a staff writer for the Skidmore Theater Living Newsletter.